Burners for industrial processes
Cook – Melt – Expand – Dry- Deform
Food processing – Metallurgy – Paper industry – Plastic industry
Gas-fired infrared burners
Increase the performance of your industrial equipment
SBM gas-fired ceramic burners offer a wide range of applications: for melting, cooking, expanding, drying, maintaining a temperature, preheating, etc., particularly in the field of food processing, metallurgy, and the paper and plastics industries.
SBM gas-fired infrared burners contribute to the efficiency and productivity of manufacturing processes. 
SBM's gas-fired ceramic infrared burner technology helps to improve the quality of finished products: it offers excellent efficiency by facilitating rapid warm-up and precise heating control. Radiating techniques are particularly suitable for thin products in a continuous production environment.
A wide range of power ratings and dimensions make it possible to install this solution in production lines or machines.
Our design office can accompany you throughout your project to help you find the solution that is perfectly adapted to your industrial process.
Our tailored solution
 The integration of SBM burners into your industrial process allows you to obtain homogenous results on the elements to be heated
 Heating control via several power levels (stop, minimum, maximum) also allows the heat to be adapted to process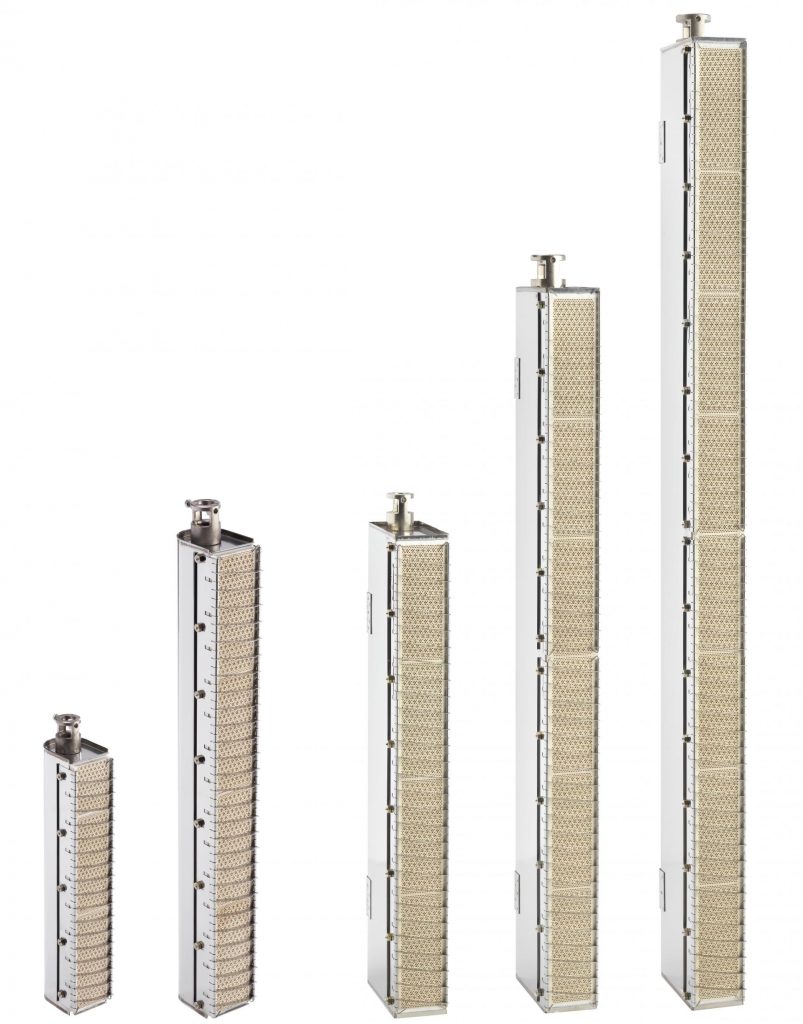 Why chose SBM burners?
Infrared radiation can generate up to 40 % energy savings compared to a standard heating system.
Our SBM burners can be adapted to your requirements to ensure that they are ideally integrated into your industrial processes. Our thermal design office designates the technical aspects and layout of the equipment and helps you define your objectives.
These burners will allow you to optimise manufacturing or production time and also generate maintenance-related savings.
The system is controlled to provide just the right amount of heat required, which also generates savings.
Special features of SBM burners
 Equipped with a flame monitoring system (thermocouple or ionisation flame monitor), SBM burners are completely safe
 The burners are available in natural gas (G20, G25) or propane (G31)
 The burners can be installed in a machine that will be CE certified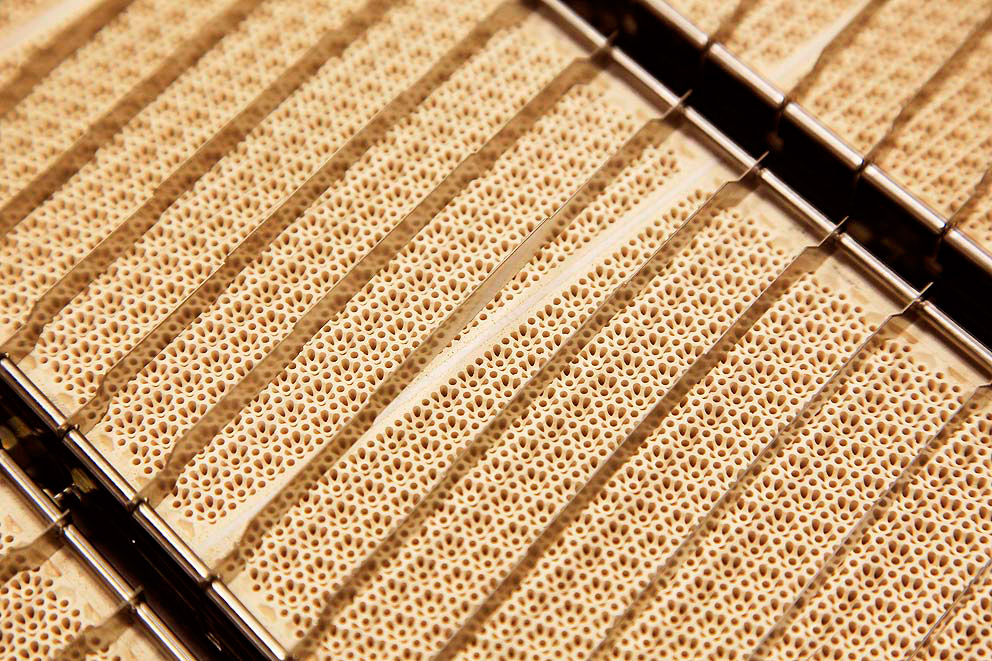 Our applications & process
→ Metallurgy: Steel mill, metal industry, maintaining the temperature of steel components (dew point monitoring), preheating of steel tubes before welding.
→ Food industry: cheese melting, Raclette cheese, cheese transformation process (destruction of bacteria), rotisseries for chicken.
→ Drying process: Paper drying, Epoxy paint gelling tunnel, etc.