Design electric heater range
Cal-E electric radiant heater
The Cal-E design electric radiant heater range offers gentle warmth and immediate comfort after ignition.

The Cal-E is suitable for heating terraces and places of worship.
Thanks to its innovative design, it combines comfort and aesthetics. Exists in 2,000 W and 4,000 W models.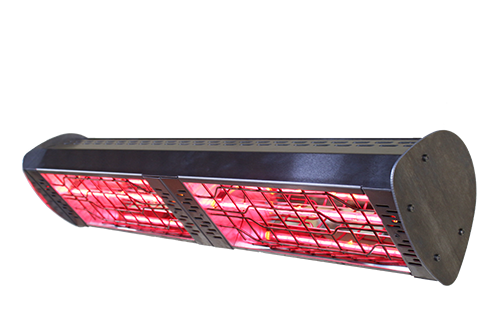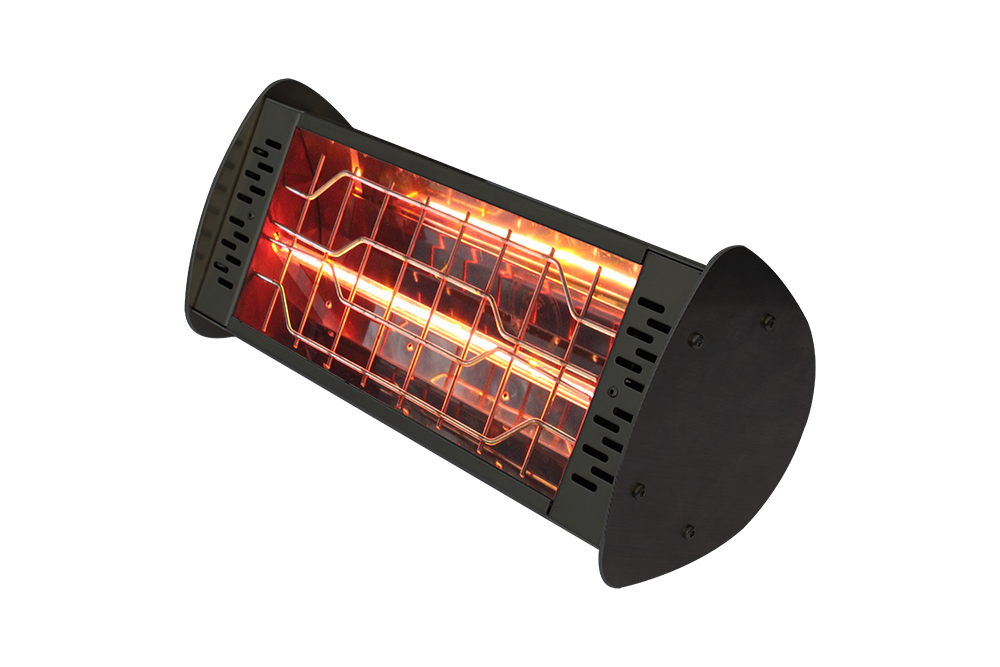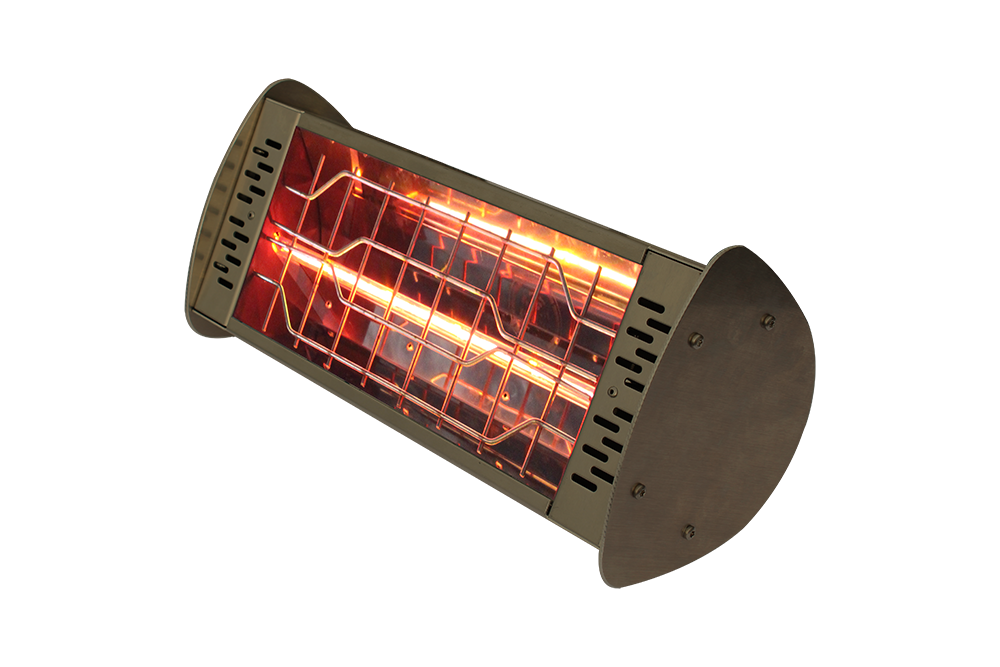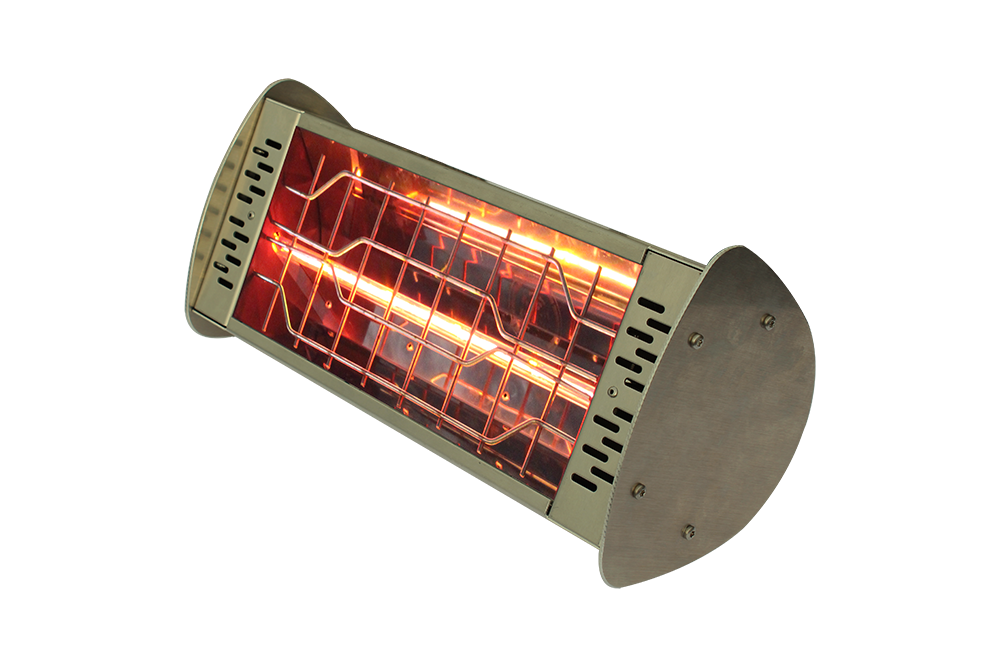 ECONOMY
Infrared heating: no heating of the outside air
 Power modulation option (0 to 100%) with remote control
 All-in-one heater, delivered with its swivel mount and junction box
COMFORT
 Feeling of gentle, instantaneous warmth
 Heating directed directly to the users
 Guaranteed comfort despite weather conditions
QUALITY
 IPX4 aesthetic electric radiant heater
 All-aluminium construction: extended service life
Colour options: black / bronze / champagne / aluminium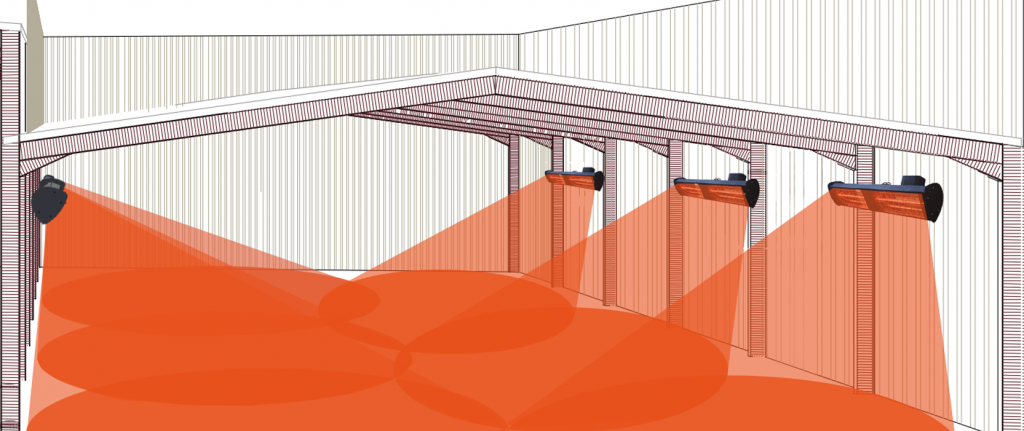 The Cal-E radiant heater range: an aesthetic and efficient range
The variable power control (option) associated with the Cal-E range of electric radiant heaters offers flexibility in terms of power ranging from 0 to 100%. This allows the heater's operation to be optimised according to the conditions of use.

Its design and colour option allows the unit to easily integrate the building's architecture. Its installation is simplified as it can be simply plugging directly it into the mains.

In addition, the quality of the materials used in the manufacture of this heater ensures it a long service life under normal operating conditions. Only the radiant heater's lamp will need to be replaced after several years of use.