Gas-fired luminous radiant heaters
XD / XDI
The XD (thermocouple) and XDI (ionisation) luminous radiant heaters combine comfort, design and ruggedness to optimise terrace service all year round!




ECONOMY
Heating by infrared radiation: no heating of the air
 Dual speed heaters to adapt the power as required
 All-aluminium construction for extended service life: sustainable investment
COMFORT
 Gentle and efficient heating that offers a much-appreciated comfort to customers
 Fast and customised ignition (remote control, pushbutton, etc.)
 Aesthetic appearance, easy to install and use
QUALITY
 Fixed, overhead installation which optimises floor space
 Its design and colour options allow for optimal integration
 Quiet operation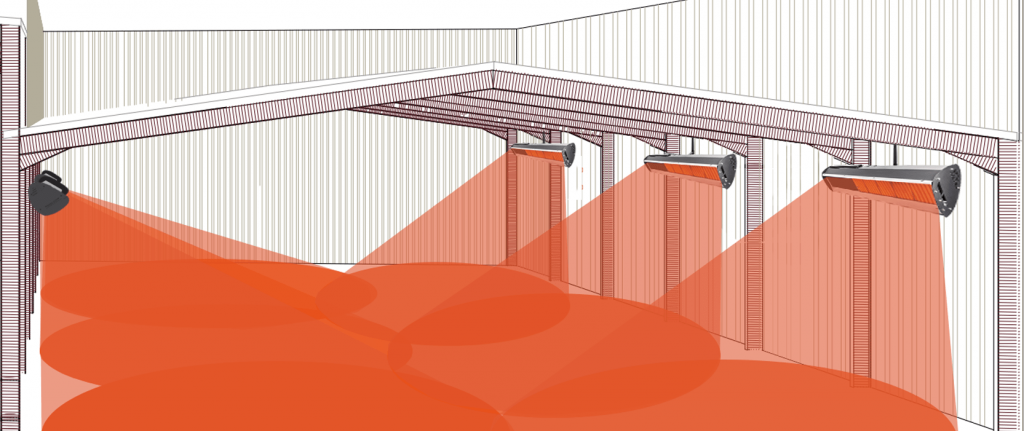 XD / XDI design gas-fired radiant heater range
Thanks to their fully-integrated design and 4 available colours, the XD/XDI heaters blend in perfectly with outdoor restaurant terraces and cafés.